October 21, 2018 was Hanania Day at TIAA Bank Stadium for the Jacksonville Jaguars vs Houston Texans. As part of Hanania Day, CEO/Founder Jack Hanania was proud to present a check on field to the USO for $25,000.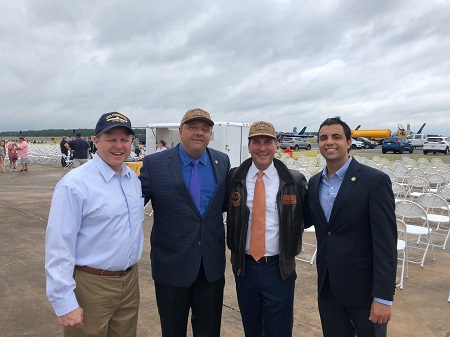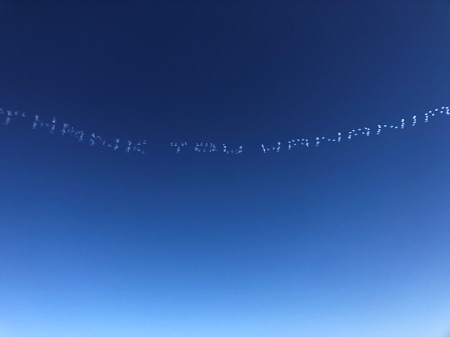 Expectations were high and the high-flying acts surpassed all of them at the NAX Jax Air Show on October 27-28, 2018.  Among the Hanania Automotive Group's many community sponsorships is Presenting Sponsor of this spectacular annual event at Naval Air Station Jacksonville.  Hanania was well represented by (L-R) Sam Odom, Chief Financial Officer; Jack Hanania, Founder/CEO; Captain (Ret.) Howard Wanamaker, Chief Strategy Officer and Jack Hanania Jr, Director of Operations.  A crowning touch was a sky-writing display thanking Hanania for their participation and support.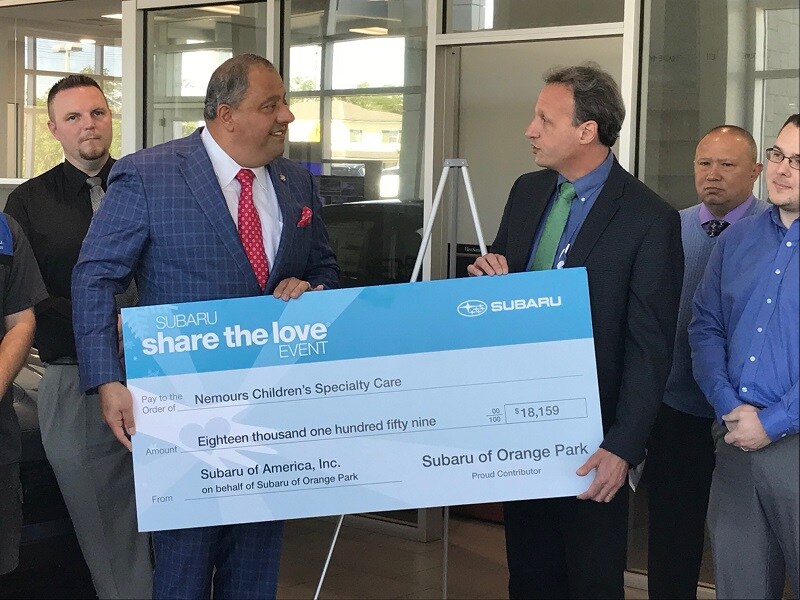 April 11, 2018 - Jacksonville, Florida
Jack Hanania, Founder / CEO of Hanania Automotive Group presented Dr. Gary Josephson, Chief Medical Officer of Nemours Children's Specialty Care with a check for over $18,000. The funds were raised by Subaru of Orange Park through the Subaru Share the Love Event, where $250 for each sold or leased vehicle was donated to a local charity of choice.