Hanania Exotics Presents – RiverWalk Rev Fest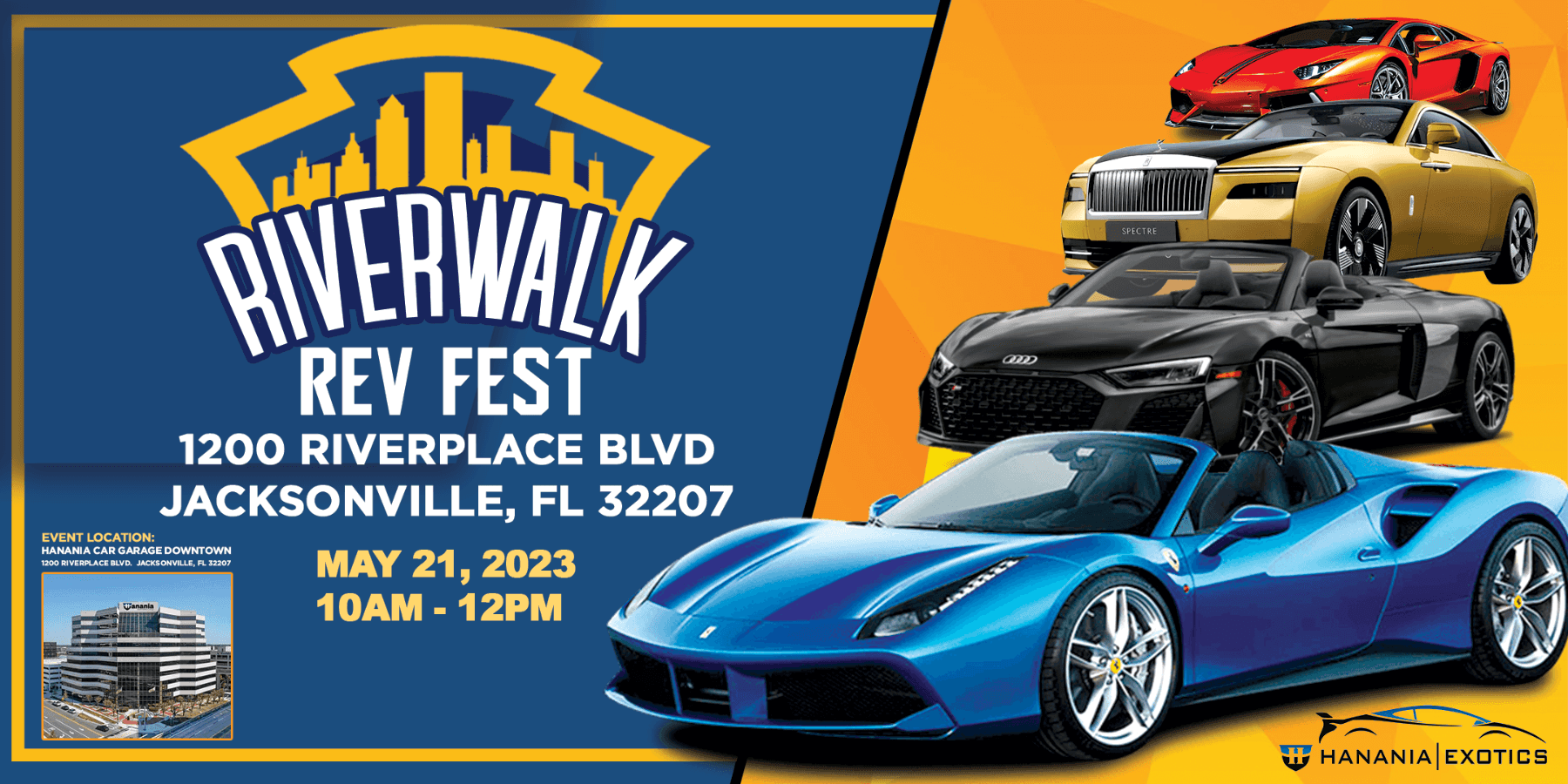 A NEW unique and exciting display of exotic cars here in Jacksonville
JACKSONVILLE, Fla., May 1, 2023 – Hanania Exotics is proud to present the RiverWalk Rev Fest in the heart of downtown Jacksonville, where you will have the chance to get up close and personal with some of the most luxurious and powerful cars on the market. Whether you're a seasoned car aficionado or just looking for a fun and exciting weekend activity with the family, the RiverWalk Rev Fest is the perfect destination! 
When: Sunday, May 21, 2023. From 10am – 12pm 
Where: 1200 Riverpace Blvd. Jacksonville, FL 32207
Car registration: https://www.eventbrite.com/e/603816590677 
What: Free for everyone to participate and spectate, we just ask that if you wish to enter your car in the show please use the Eventbrite registration link. 
About Hanania Automotive Group: The Hanania Automotive Group located in Jacksonville; Florida was founded in 1998 by Jack Hanania. Now in business for almost 25 years, the Hanania Automotive Group has over 15 locations across the state of Florida and Pennsylvania. Dedicated to bettering the community that supports them, Hanania Auto has donated to local charities significantly impacting the progress of many incredible organizations. Focused on the client experience, Hanania is bringing about change through innovative ideas that engage the next generation of automotive consumers.   
###
Media Contact Information
Caitlin Bailey