Hanania Subaru of Orange Park Donates to Nemours Children's Hospital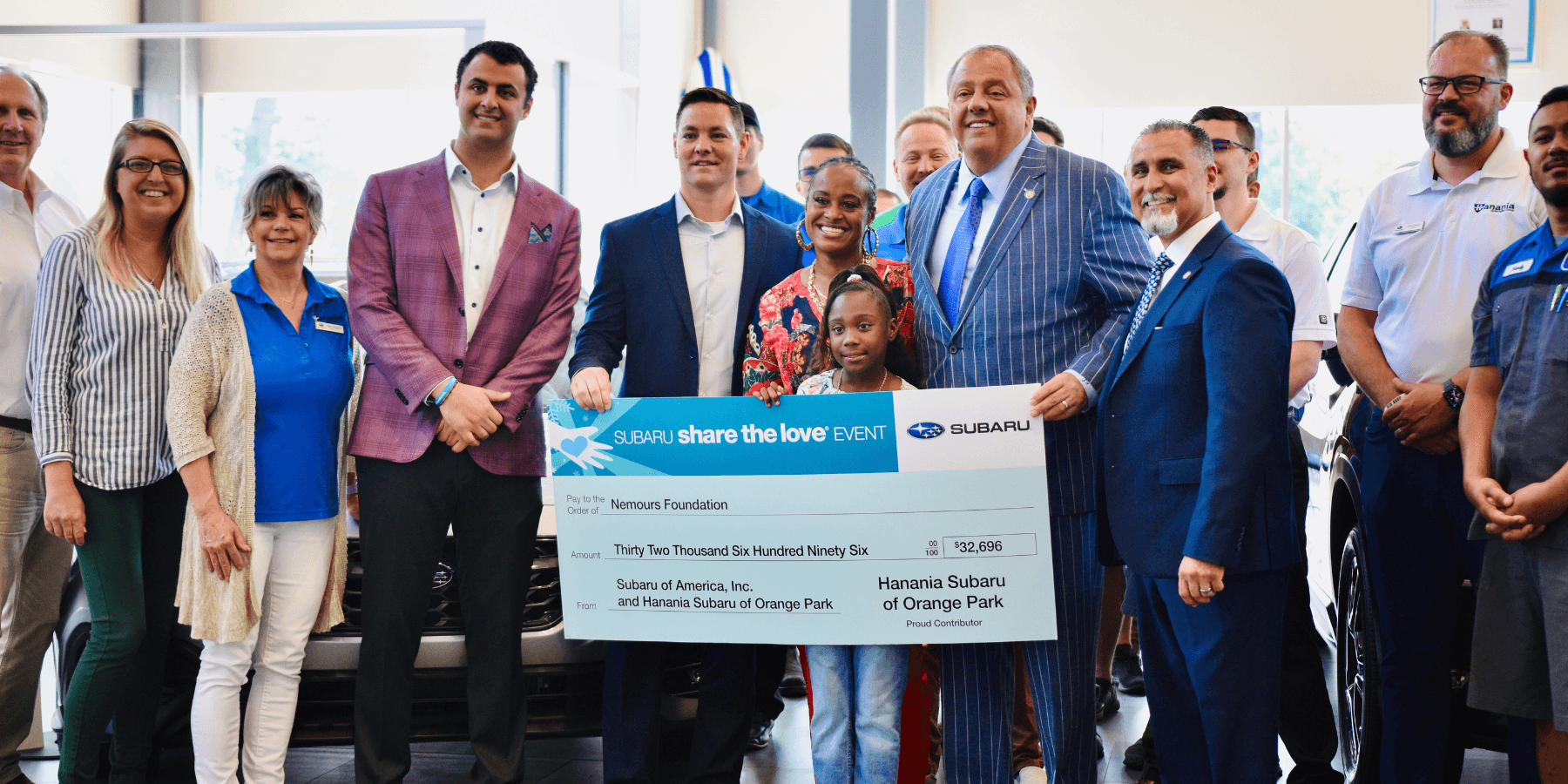 Hanania Subaru of Orange Park Donates to Nemours Children's Hospital 
The Hanania Automotive Group Continues its Promise to Progress in Community Health 
JACKSONVILLE, FLA. – May 10, 2023 – Hanania Subaru of Orange Park, a member of the Hanania Automotive Group, has awarded Nemours Children's Health, Jacksonville a total of $32,696.This donation was made to the Hand in Hand capital campaign, an expansion and renovation project that has created a world-class destination for cancer and blood disorder care. 
"This partnership with Hanania Subaru of Orange Park, continues to grow and over the last 3 years they have donated over a total of $140,000 to Nemours," says James Henley, assistant vice president of corporate alliance at Nemours Children's. "Supporting our efforts and seeing their dedication to serving the community, is uplifting."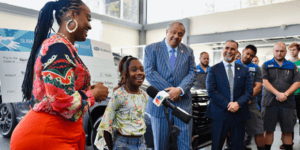 "To have the chance to give back to an honorable organization like Nemours, is why we are all here today," says Jack Hanania, CEO and founder of the Hanania Automotive Group. "To meet one of the amazing families who have experienced the expertise of Nemours Children's as well reminds all of us why our commitment to progress in our community is so important."
This news comes in the wake of many recent initiatives and accomplishments of the company, including Hanania Subaru of Orange Park's award from Subaru of America, Commitment to Customers, and Community recognizing their dedication to better their community every day. 
To learn more about The Share the Love Event click here.
### 
About Hanania Automotive Group: The Hanania Automotive Group located in Jacksonville; Florida was founded in 1998 by Jack Hanania. Now in business for almost 25 years, the Hanania Automotive Group has over 15 locations across the state of Florida and Pennsylvania. Dedicated to bettering the community that supports them, Hanania Auto has donated to local charities significantly impacting the progress of many incredible organizations. Focused on the client experience, Hanania is bringing about change through innovative ideas that engage the next generation of automotive consumers.