Honda Leads All Automakers with Five Models in Top 10 on Cars.com 2023 American-Made Index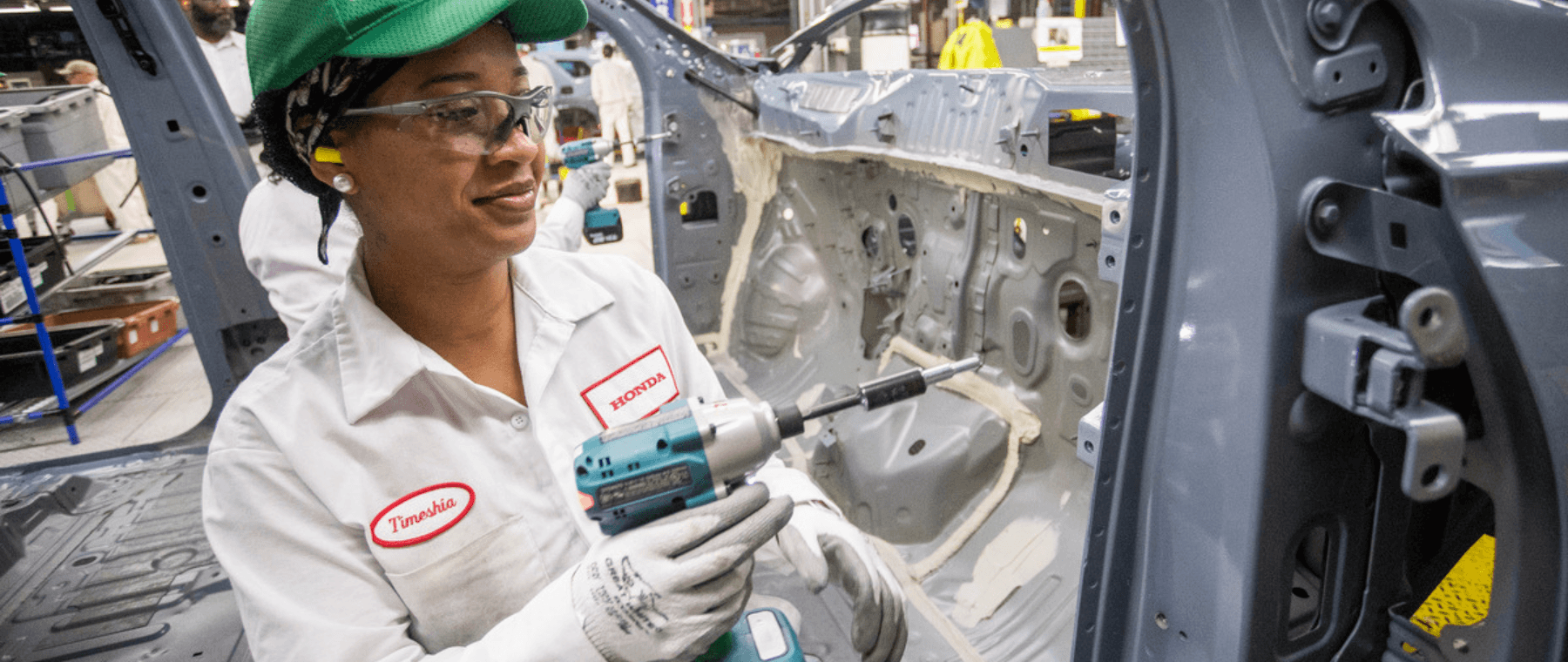 Honda led all automakers with five Honda and Acura models in the top 10 and nine models ranking among the top 15 on the Cars.com 2023 American-Made Index®. Based on its longstanding commitment to build* products in America, Honda has consistently been a leader in the number of vehicles making the top of the list since Cars.com created its American-Made Index in 2006.
For the 2023 American-Made Index, top 10 models included the Alabama-made Honda Passport sport utility vehicle, Ridgeline pickup, Odyssey minivan and the Ohio-made Acura MDX and RDX sport-utility vehicles while the Honda Accord, Acura Integra, Acura TLX and Honda Pilot placed in the top 15.
All five of the Honda and Acura models in the top 10 — Honda Passport, Ridgeline, Odyssey and Acura MDX and RDX — were designed and developed by Honda engineers in the U.S.
The Honda models in the top 10 and the engines that power them are produced exclusively at the Honda Alabama Auto Plant in Lincoln, Alabama, with the transmissions produced at the nearby Honda transmission plant in Tallapoosa, Georgia. The Acura models in the top 10 are produced exclusively at the East Liberty Auto Plant in Ohio, with engines from the Anna (Ohio) Engine Plant and transmissions from Georgia.
"We're proud of our team of Honda associates in the U.S. who work together each day to create high quality products for our customers," said Bob Schwyn, senior vice president of Honda Development & Manufacturing of America, LLC. "Honda has been building automobiles in America for over 40 years, and our commitment to local production continues today as we invest in our U.S. plants and associates to build Honda and Acura EVs."
You can find the perfect civic or odyssey for you at Coconut Point Honda in Estero, FL, serving Cape Coral and Fort Myers, Our Honda dealership serves you with new Hondas, Certified Pre-Owned Hondas, used vehicles in a wide variety of makes and models, new and used auto financing, vehicle service and repairs, and Genuine Honda parts. We're part of an organization that has been a leader in customer service at 11 other dealerships for over 30 years, and we're proud to bring our exceptional service to Estero, Cape Coral, and Fort Myers, FL. This is not the first award that the Honda Civic has won this year as well! Read more about the Civic being named Best Car for the Money, now! 
Honda Manufacturing in America
Honda has been producing automobiles in America for over 40 years, beginning in November 1982 with the start of automobile production at the Marysville Auto Plant.
In 2022, more than two-thirds of all Honda and Acura automobiles sold in the U.S. were made in America, using domestic and globally sourced parts. Honda's cumulative auto production in America now exceeds 30 million vehicles.
Honda established manufacturing operations in America in 1979 with the start of motorcycle production in Marysville, Ohio, and today has one of the largest and most diverse U.S. manufacturing footprints of any international company. More than 23,000 U.S. associates support the company's 12 manufacturing plants in America, supporting operations that have an annual capacity of more than 1.27 million automobiles, 1.52 million engines, 500,000 power equipment products and 300,000 powersports products, as well as the HondaJet advanced light jet and GE Honda HF120 turbofan engines.
Cumulatively, Honda has invested $19 billion in its U.S. manufacturing operations, including more than $3.6 billion over the past five years alone. The company also works with 600 U.S. original equipment suppliers, with U.S.-sourced parts purchases of approximately $492 billion since 1979.
About Hanania Automotive Group
The Hanania Automotive Group located in Jacksonville; Florida was founded in 1998 by Jack Hanania. Now in the business for almost 25 years, the Hanania Automotive Group has over 16 locations across the state of Florida and Pennsylvania. Dedicated to bettering the community that supports them, Hanania Auto has donated to local charities significantly impacting the progress of many incredible organizations. Focused on the client experience, Hanania is bringing about change through innovative ideas that engage the next generation of automotive consumers.