Jack Hanania Eyes $20 Million Investment in Downtown Jacksonville
Jacksonville, FL (July 26, 2021) – Local entrepreneur and automotive magnate Jack Hanania, owner and founder of the Hanania Automotive Group, is making history in Downtown Jacksonville. By acquiring the ten-story Stein Mart headquarters building on South Bank for over $20 million, Hanania's company will become the first business in the retail sales sector to brand a Jacksonville high-rise building with their own name. The new acquisition, to be named The Hanania Building, totals over 200,000 rentable square footage with a six-story, 525-space adjacent parking garage.
Known for his philanthropic efforts with many local charities, Hanania states "We are excited to continue our support of Jacksonville's business area with this purchase," Hanania said. "Downtown is growing and we love being part of the growth." Hanania also believes that this purchase could be an incentive for more companies to follow suit. "We also hope other local businesses will join us in supporting this ongoing expansion," he says.
Having purchased other buildings in the area, Hanania is no stranger to the progress that is taking place. "I grew up in Jacksonville, and I want to continue to do my part to preserve and grow Downtown Jacksonville," he said. "The repurposing of the former Stein Mart building will bring new jobs and income to the area, and I'm happy to be able to invest in something I really love!" Hanania continues, "We as local businessmen should support this growth enthusiastically because when our business area thrives so will the rest of the city. Why leave it to outside interests when those of us who live and work here can do it better!"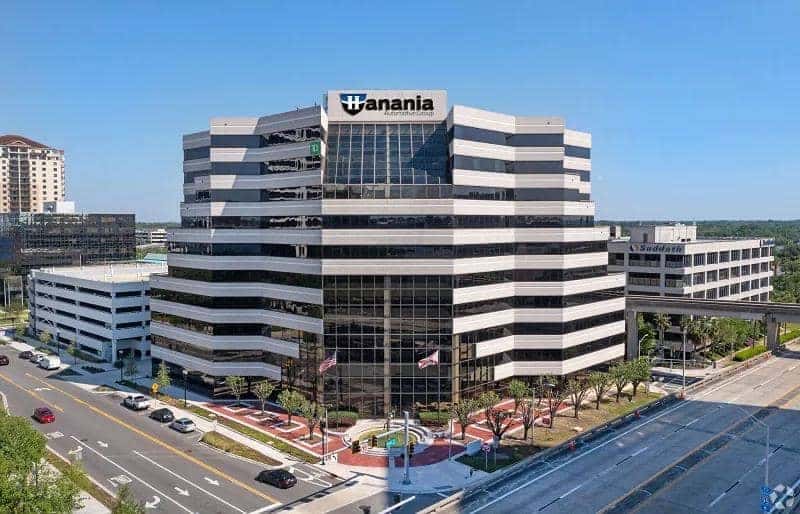 Hanania is passionate about the prospect of continuing and being an integral part of Downtown Jacksonville's revitalization and hints that this relocation won't be his last investment in his hometown. "This acquisition is part of our ongoing commitment to the Jacksonville community," Hanania said and continues, "As I said, I grew up here. I live here. I work here. And I will do everything I can to make our downtown prosper and flourish!"
Already employing more than 1,000 Hanania team members in total, the Hanania Automotive Group employs over 600 local Jacksonville residents and has grown steadily for years. The Hanania Automotive Group will likely occupy ten thousand square feet of the new Hanania Building and dozens of current employees are expected to make the move to the new Corporate Headquarters. Currently, the regional group comprises 16 auto dealerships and three collision centers in four states and serves tens of thousands of Jacksonville and Saint Augustine residents each year with automotive services. "We want to continue to grow and brand ourselves as a household name in the North Florida area and we really do consider our team members and the many thousands of folks we sell and service locally as our extended family, "says Hanania. He goes on to say, " That's why our company mission statement is all about our Family Promise. Our family of customers can count on us for excellence, quality and value when it comes to providing automotive sales and service to them! And our city can count on the Hanania Automotive Group's continued support to keep Jacksonville as one of the best cities in Florida and in the U.S."